New breakthroughs in PV back-film technology
Fanyu
www. glass. com. cn
2017-11-03 14:41:11
With domestic solar cell membrane back-first-class technology and production capacity of the new material, recently again to create products. Not only to achieve the import substitution of key raw materials, but also to self-developed polyurethane adhesive membrane materials in accordance with the specific requirements and the use of the model across the new level.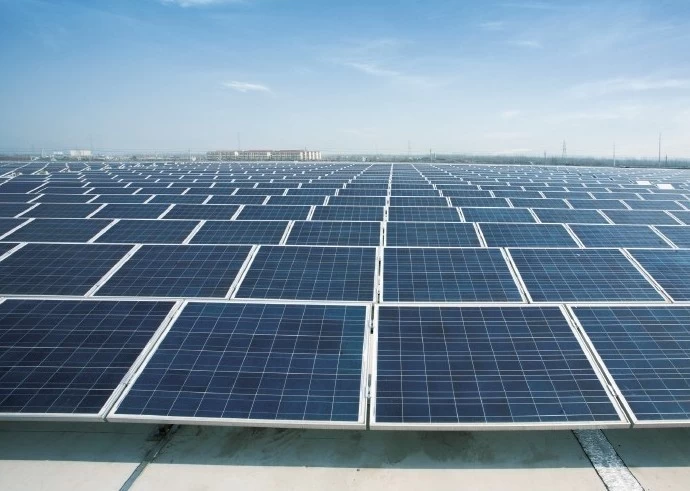 With the increase of PV system voltage, the insulation performance of the backplane is required to become the bottleneck of product reduction, how to improve the insulation of products on the basis of the thickness and structure of the existing products becomes the hot spot of the industry research, the new material Technology Center set up the core research team, after several months of tackling, successfully develop photovoltaic H film, Realize the organic integration of technology and products.
The H-Film is a membrane material used in the inner layer of the photovoltaic back panel, and has six functional characteristics:
High-reflective (85%), high weathering (DH4000, uv300kwh/㎡), high insulation (Ti≥90℃), high Bonding (≥100n/cm), Low water penetration (≤1 0g/㎡/d), 120kwh/㎡ purple plus wet, etc.
The use of H-membrane production of kph back plate is currently on the market very rarely through the industry's most stringent testing of the 120kwh/㎡ UV and wet products, at the same time the product can enhance the efficiency of 0.6%, to prevent the occurrence of snails, photovoltaic system for 25 years to stabilize power generation to provide a strong guarantee, For the photovoltaic industry's parity online contribution to the extraordinary power.
Compared with similar products, in addition to the many advantages of technical performance, the H-film can effectively reduce unit production costs, improve product gross margin of more than 5%; This project will bring considerable value to customers each year, and at the same time create a value-added performance of tens of millions of yuan for the company.